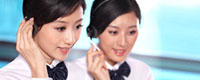 Tel: +86(769) 8537 8347
Fax: +86(769) 8903 2522
E-mail: info@jardwell.com
Add: No.801#,Hexing Building,Cuiyi Road 19th.,Chang'An Town,Dongguan City,Guangdong Province,China.


OEM Quality Pressure Sensors
Our OEM Quality pressure sensors have the following salient features:
•

1.Change the traditional bottom sealing within an awl hole as a sealing surface to make the core body were in a quasi-floating state normally and the core were almost no axial force

.
•


2.Use small diameter O-ring seals, sealing more reliable.

•

3.Installation of axial and radial structure will allow a high margin of error.

•

4.Can also play a positive pressure and negative pressure sealed role.

•

5.Due to the effective sealing surface area's derision, shell axial force decreases by about two thirds.
Ø
•

6.Higher integration and reliability.
•