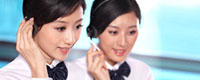 Tel: +86(769) 8537 8347
Fax: +86(769) 8903 2522
E-mail: info@jardwell.com
Add: No.801#,Hexing Building,Cuiyi Road 19th.,Chang'An Town,Dongguan City,Guangdong Province,China.


Established in 2009,Jardwell Industrial Co., Ltd. is a privately owned company in the compressed air industry,aim to supply super quality alternative air compressor parts&accessories for many compressors.We have full range of production such as Service Kit,Pressure Sensor,Temperature Sensor,DP Sensor,Temperature Switch,Oil Seal,Gear Wheel,Coupling,Thermostat Valve,Solenoid Valve,Electric Drain Valve,Belt,Elbow,Control Panel,Oil Cooler,Air Cooler,Air Filter,Oil Filter,Oil Separator and so on.

We are manufacturer and trader.We constantly develop our competitive items, feedback to our customers . Meanwhile we have our own unique purchase channels. We purchase directly from the factory, to reduce the number of intermediate links and save the purchase cost accordingly, so as to ensure low prices, good quality,which enable us to meet the needs of customers in the shortest possible time, no matter what inventory or quality of the parts.

We are a market-oriented company, we run our business with the philosophy of"quality first, credit first" ,servicing our customers with high quality, efficient, low-cost principle. We supply many parts to and enjoy good cooperation with well-known companies for years. After years of operation, we are now a famous company with professionalism and an excellent reputation in this field.

Welcome to Jardwell, your best choice of air compressor parts&accessories!