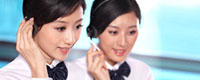 Tel: +86(769) 8537 8347
Fax: +86(769) 8903 2522
E-mail: info@jardwell.com
Add: No.801#,Hexing Building,Cuiyi Road 19th.,Chang'An Town,Dongguan City,Guangdong Province,China.


Product name : 1621600103 Atlas Copco Oil Cooler

Item : 1621600103
Details:
Part No.#1621600103
Jardwell Industrial Co., Ltd. is one of leading supplier and exporters of alternative air compressor parts. Making use of high-grade raw materials, we manufacture flawless range of products. Our products are standardized as per prescribed quality standards and can be customized as per the details of our valued clients.
Our parts covering:

1.Service Kit:Check Valve Kit,Unloading Valve Kit,Oil Stop Valve Kit,Thermostat Valve Kit,Cooler Kit
Minimum Pressure Valve Kit(MPV Kit),Blow Down Valve Kit,Blow off Valve Kit,Drain Valve Kit,Overhaul Kit,Bearing Kit,Flexmaster Joint Kit
2.Sensors: Temperature Sensor, Pressure Sensor.
3. Controller: Panel Controller
4 .Valves: Solenoid Valve, Relief Valve, Thermostatic Valve, Thermal Control Valve, Thermostatic Valve Element, Proportional Valve, Capacity Control Valve, Pressure Maintaining Valve,Inlet Valve, Safety Valve, Control Valve, Expansion Valve, Check Valve, Shuttle Valve, Automatic Drain Valve,Pressure Regulator.
5 Filters: Air Filter, Oil filter, Separator.
6 Air end parts: Bearing, Oil Seal, Bushing, Gears, Gear Shaft, Overhaul Kit.
7 Cooling system: Fan, Radiator, Heat Exchangers, Oil Coolers, Intercooler, Secondary Cooler.
8 Switch: Pressure Switch, Temperature Switch
9 Transmission: Coupling, Plum Pad, Elastic Block, Gears, Gear Shaft.
10. Hose: Air Intake Hose, High Pressure Pipe.
11 Buffer pieces: Cushion, Expansion Joint, Expansion Valve, Plum Pad, Elastic Block.
12 Meters: Timer, Temperature Switch, Temperature Monitor, Pressure Gauge, Vacuum Table, Oil Indicator
Why Us?

Being one of the renowned organization in the industry of alternative air compressor parts, we have been able to leave our contenders far behind. Owing to the impeccability of our range and assiduity of the team force, we have succeeded in gratifying the ever growing requirements of our clients. Some of the key strengths, which differentiate us from our competitors, are as cited below:
Easy payment modes
Stringent quality control
Ethical business practices
On-time delivery
Industry leading prices
Trusted Quality

We are a quality driven organization. We lay strong emphasis on maintaining highest industrial standards in our range of o-ring,seal kit, bearing ,coupling,gears, spring, etc. Moreover, we make sure that premium grade raw materials are used for the manufacturing purpose. In addition, we have appointed an experienced team of quality auditors who takes care of all the quality related issues throughout the manufacturing process. They also check the manufactured products on various parameters after the completion of production process.